http://gabeliebowitz.tumblr.com →
Hey guys, just launched a new tumblr to polish up my ego with non Dastardly related ramblings. Give me a follow?
Watch
Hey gang. It's just 4 songs, but we put a lot of time and love into this, with a lot of help from a great community of Chicago artists. This is the proudest I've ever been of a thing I've done, so I hope you will listen to it and maybe the songs will mean something to you. You can download it for free or donate a couple bucks. Love you all. —-gabe
Resparking an old flame (Feud #2)
Yesterday, in an effort to garner more views for our new music video for our song Dirtnap, I posted this link on Reddit. In order to get some attention, I entitled the post: "I starred in a music video to get back at my high school drama teacher for banning me from 'Oliver!'."  Well, the link actually did pretty well, and we got over 1,000 views overnight. Someone from my...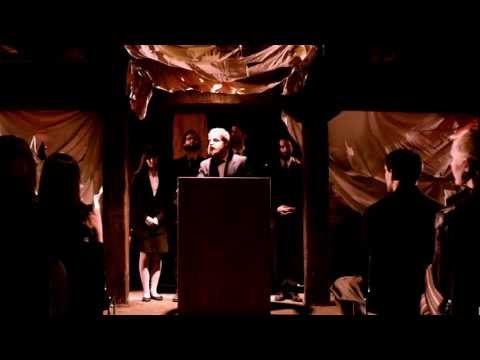 Talkin' Shop, or How I Learned to Stop Giving...
When I moved from Rhode Island to Chicago as a spritely, wide-eyed singer-songwriter of 18, I was under the impression that I would play a couple shows and then get discovered and sign the big deal with a major label. I didn't know exactly what the big deal entailed, but I figured that it would probably involve making a lot of money and being heard and seen by the entire world. In other words, all...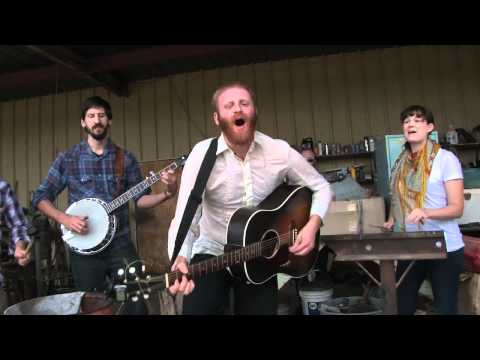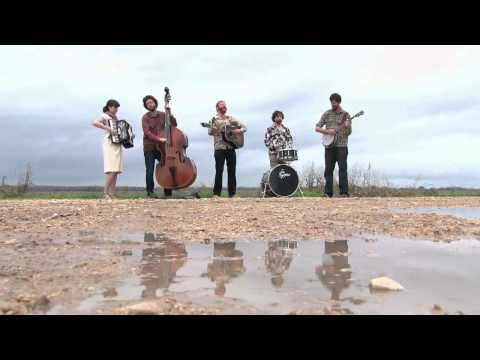 THE QUACK OFF
    Driving through all of the mountainous hills, looking back at all of the patches of houses and neighborhoods bunched together on golden wheat farm land, Omaha seems like a midwest farm version of Los Angeles. I'm on tour without the rest of Dastardly, traveling and sharing shows with a great band from Chicago and good friends of mine, The Bears of Blue River. We drove past the outskirts...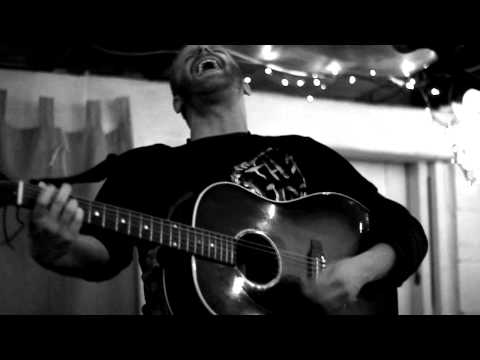 New Audiotree session!
Check it out gang! We filmed a session at the incredible Audiotree in downtown Chicago. You get a bunch of songs, awkward interview answers, a duck wild t-shirt and shaving Joe's head to free jazz. Enjoy!!! Dastardly : Audiotree Live : Complete from Audiotree Live 2 on Vimeo.
Why You Should Never Want to Tag Along With Us On...
Usually when I tell someone who is uninitiated with the realities of the modern rock and roll lifestyle that I am about to embark on a tour, they immediately have visions of screaming fans in packed venues, late night jacuzzi jaunts and bagging mad pussy every night. Sometimes people implore me to take them with me. They beg me to make room for them in the van. They offer to drive the...
The Legend of DUCKMANDU
                             Portland, Maine is a weird town. There's certainly no disputing that. When we walked down Main St. around 8 in the morning, a car drove by us honking its horn wildly as a kid was hanging his body out the window and shoving a graphic two page spread from a nudie mag in our faces. So yes, we completely agree. Portland, Maine is a weird town. However, our...
Shredding a pig roast in Sac City, Iowa
Lightbox Sessions: Dastardly
Lightbox Sessions: Dastardly from Lightbox Productions on Vimeo.
This guy bought a CD from a band he never heard of
On the road, sometimes we have to busk on the streets to fill up our gas tank. Here is a glimpse of banjo player Joe Rauen's successfully aggressive sales techniques.
New York City (June '11)
For our second tour as a band together, we finally fell in possession of a van of our own. The van was purchased from the father of five girls who were at one point all competitive swimmers in high school, and the vehicle is decorated as such. There is a big black splash on one side, and the back window is covered with bumper stickers of names of their former swim teams. There is also a gigantic...
Underage at Shows & Apologies for Everything
To get the full effect, here is a photograph of Dastardly's own Sarah Morgan frowning disappointingly for you to refer to throughout the entry. About a month ago, I played a show with the super talented Champaign-Urbana band Grandkids at the legendary Double Door in Chicago, and it gave me intense 'Nam style flashbacks of what it was like to play 21+ venues when you're not of legal age....
Girl's Guide to Touring in a Band
By Sarah Morgan Hey there all you token girl members of rock bands! This one is for YOU! These are my 10 commandments for touring like a real girl rock star!!! 1. DON'T DRINK ANYTHING After finally reaching your goal weight, you don't want any pesky liquids to make you bloated with water weight! The boys deserve all the drink tickets anyways, AND if you find yourself sleeping in a car in a...
How to Get Banned From a Music Venue
There comes a point in the career of any serious band when you think to yourself: "You know, I'm pretty happy with where I am right now. But what can I do to elevate myself to the next level? How can I garner even more respect from an even wider spectrum of people?" You may think of hiring a booking agent, getting a good publicist, or shopping around for management. Now, these are all fine...
SXSW '11: A Play By Play Rundown of The Notorious...
I walk into the sweltering 100 degree room we're about to play in. It's packed with almost 300 people we wrangled up after two days of playing on the streets. The organizer of the show runs up to me. "The bar is cutting us off," she says frantically. "You have twenty five minutes."   "We only get a twenty five minute set?" "No, you have...
West Coast Travel Blog #7: Pocatello, Idaho
  After spending a little under a week in warm, sunny California, the drastic change in weather driving north obviously took its toll on us. Portland was cold and cloudy and the show was poorly attended. Seattle was colder and rainier, and the show was on Super Bowl Sunday, so there was literally no one in attendance except for the sound guy and the bartenders. The sound guy watched the game on a...
West Coast Travel Blog #6: San Francisco (Pt. 2)
"John," I said, "I'm going to have to call you back. I think Jared just got arrested." I shut my phone off in a panic and stood up from the bench I was sitting on in Golden Gate Park. Jared had walked away about half an hour ago to talk with his fiancee on the phone, and I had just seen him jump into a cop car in the distance. The cop car sped off. I was starting to freak out, because all of my...
West Coast Travel Blog #5: San Francisco (Pt. 1)
Everyone who we told we were driving from Los Angeles to San Francisco had told us that we had to drive down Highway 1. This would have doubled the time of the drive, making it a whopping twelve hour journey, but we were assured that the scenery by the water was one of the most beautiful sights in the world, and that the experience would be truly life changing. We set our alarms for four in the...
West Coast Travel Blog #4: Los Angeles (Pt. 2)
"I'm not sure exactly what was in that joint I just smoked," Max said as we were walking to Jared's car to load our gear up after our show that night. This was not what we wanted to hear. Max had been drinking cup after cup of the keg beer at the loft we played at, and we had just found out that the beer was 15% alcohol.   "Put on Sly and the Family Stone!" Max slurred from the backseat as we...
West Coast Travel Blog #3: Los Angeles (Pt. 1)
I was catching up with my old college friend Anthony at a bar in Los Feliz, not too far from where Max, Jared and I were staying. Anthony had recently become very endeared in the porn industry after producing a documentary on the subject, and is now personal friends with Ron Jeremy and considers porn starlette Julie Meadows to be his Los Angeles godmother. "See that girl?" he pointed to a...
West Coast Travel Blog #2: Albuquerque
Being on the road for three weeks, we became very reliant on Jared's new GPS system, voiced by a sultry Australian woman named Karen. In fact, since the tour began, Karen was the most contact I had had with a woman and I was beginning to have weird sex dreams where she would give me explicit directions on how to undress her. So, around 2 in the morning, we plugged in our coordinates to Albuquerque...
West Coast Travel Blog #1: Missouri/Kansas
Note: This is the first in a series of seven journal entries I wrote reflecting my three week solo west coast tour I did with singer-songwriter Jared Bartman and bassist Max Brink. The rest of Dastardly was not involved with this tour and their opinions are not reflected in these entries. I had just finished up my set at The Crack Fox in St. Louis. The regulars were interesting characters, which...